ABOUT US....
WELCOME to our web site! Be sure to check out our Rides/Events page as well as our calendar for the most recently planned rides and activities. Also check us out on Facebook . If you're interested in becoming a member of the Thunder Riders West Harley Owners Group, download the membership form that is located on the Membership page. Come join us for a Chapter Meeting the second Saturday of each month. Check the Calendar for the next meeting date.
We are located at Thunder Tower West Harley-Davidson (Chapter Room), 1384 South Lake Parkway Morrow GA 30260. We always like to meet a fellow HOG member or Motorcycle Enthusiast! Thank you again for visiting our site and always remember..."Rid
The Thunder Riders West Chapter Harley-Davidson Owner's Group (HOG) is a not-for profit group of motorcycle owners and enthusiasts. This web site is not owned, maintained or directly affiliated with Harley-Davidson, Inc., and is intended to be a public service to our community by promoting our local HOG Chapter and its activities.
Have Fun!!"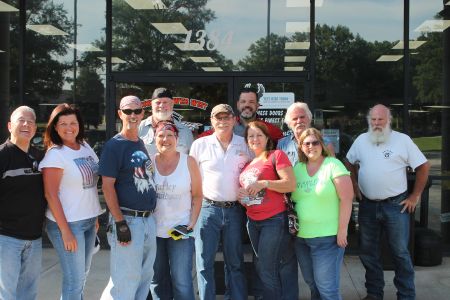 I know, what we do sounds fun, and you can't wait to join us and hang out.  Do you own a Harley-Davidson? If not, just buy a new or used bike at from Harley-Davidson, and they will pay your membership dues for the first year!  If so just click the link.Newsletters
Archive of current and past news letters.  edited to take out email address of members.
Did you miss a ride, or just want to be reminded of the old days.
It's all about the rides, but we also do other fun, group activities throughout the year. Monthly meetings, and other varied events like parties, dinner rides, karaoke, bowling, bar b-q-s... the list goes on.